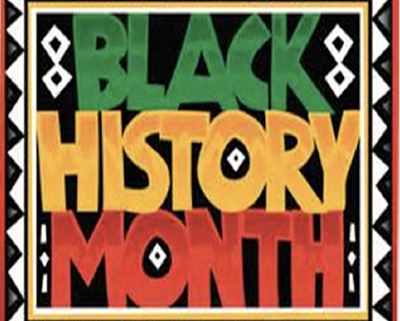 February is Black History Month, and the Cathedral's Pursuing
Racial Justice ministry has planned several events:
Sunday, Feb. 7 at 10:30 a.m.
Black History Month kickoff during the Sunday service, including
African drumming and dancing. The preacher will be the Rt. Rev.
Deon K. Johnson, bishop of  Missouri.
Sunday, Feb. 14 at 9 a.m.
Adult forum  Zoom webinar for "For the Love of Black History,"
a focus on little known facts about Blacks in history. Participants
are asked to share facts about their favorite little known Black
history heroes/sheroes.
Sunday, Feb. 21 12-12:30 p.m.
Join the Black History Potluck via zoom sharing recipes and show-
casing your BHM dish.
Sunday, Feb. 28 at 10:30 a.m.
Hear guest preacher Dr. Priscilla Dowden-White at this service.
Sunday, Feb. 28 from 1 to 2 p.m.
Drive-by blessing and opportunity to financially support the
St. Louis Black Repertory Theatre. The blessing is for everyone, and
donations are optional.