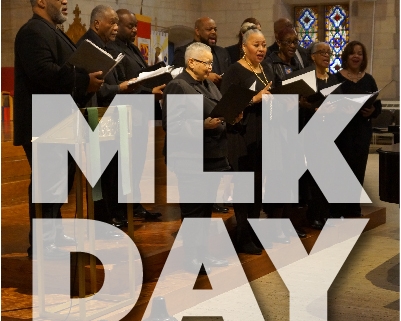 Christ Church Cathedral will observe Martin Luther King Day
on Monday, Jan. 18 at 1 p.m. with a Zoom webinar. It is
expected to run about an hour.
The observance will include the reading of Dr. King's "Staying
Awake Through a Great Revolution" speech, a presentation
of African drumming and dancing, the singing of "Lift Every
Voice and Sing," and Bread and Roses performing "The Boothill
Strike."
Note: This event will be recorded and available for viewing later
on the Cathedral Facebook page.