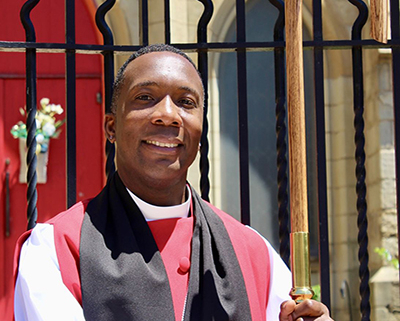 "This is what the LORD Almighty said: 'Administer true justice;
show mercy and compassion to one another.'" -Zechariah 7:9​
There have been many reactions to the verdict in the Derek
Chauvin trial; relief, anger, hurt, disappointment, grief. No matter
the reactions, no matter the feelings, the lives of two families
have been shattered irreparably. There are  no winners, because
two lives, two families, both precious in God's sight, have been
forever lost and broken.​
As people of faith, we look towards justice and not towards
vengeance and we know that justice is always companioned
with mercy. May God's infinite mercy surround our nation as we
continue to be fractured by division and disunity. We are remind-
ed that we must continue to engage in the ongoing justice-
centered work of racial reckoning in our ongoing walk with Jesus.​
I invite you therefore to pray for the Floyd and Chauvin families.
Pray for peace in our communities, that we may look towards just-
ice and not vengeance. Pray and act for an end to the scourge of
racism in our country. Pray that we may live into the ideal of equal-
ity and equity for all God's beloved people.
Let us pray:​ O God, you have bound us together in a common life.
Help us, in the midst of our struggles for justice and truth, to con-
front one another without hatred or bitterness, and to work togeth-
er with mutual forbearance and respect; through Jesus Christ our
Lord. Amen.