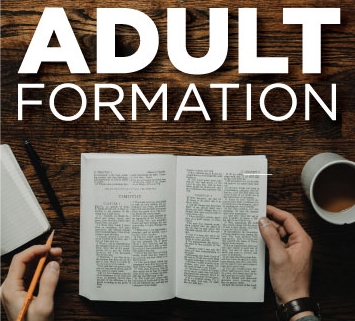 Our Cathedral curate, Rev. Dave Malek, will lead a
Sunday Lenten series at 9:10 a.m. These sessions will
be hybrid, meeting in the second floor conference room
along with remote viewing via Zoom. The same material
will be used on Wednesday evenings from 6 to 7 p.m. via
Zoom only.
According to the Episcopal Church website, "The journey
through Lent into Easter is a journey with Jesus. We are
baptized into His life, self-giving, and death; then, we rise
in hope to life transformed." Readings will draw on the an-
cient practice of setting aside Lent as a period of study and
preparation and encourage participants to reflect on salva
tion history, walk toward the empty tomb and embrace the
transforming reality of love, life and liberation.
(March 6 through April 3)
Join the Sunday Zoom sessions 
(March 9 through April 6)
Join the Wednesday evening Zoom sessions 
Download the Lenten calendar associated with this course.