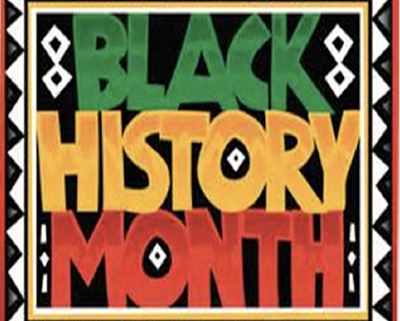 Christ Church Cathedral will be celebrating Black History Month
during February at both Sunday services, through Adult Educa-
tion Forum sessions and virtual social Zoom gatherings. The
preachers listed for the virtual 10:30 a.m. livestream services will
also preach in-person at the 8 a.m. services through the month.
10:30 a.m., Sunday, Feb. 6—Black HistoryMonth kickoff with
African drumming
9:15 a.m., Sunday, Feb. 13—Zoom Adult Formation: For the
Love of Black History: "Unsung Heroes/Sheroes"— learn
about African-American persons, groups and events that have
been ignored in U.S. history
8 a.m. and 10:30 a.m., Sunday, Feb. 13—Preacher: The Rev.
Shug Goodlow, Diocesan Missioner for Reconciliation
and Justice, Assistant Rectorof St. Martin's Episcopal Church
in Ellisville
8 a.m./9:15 a.m./10:30 a.m., Sunday, Feb. 20—The Rev.
Gabriel Kennedy, pastor of Buren Chapel AME Church and execu-
tive director of Faith and For the Sake of All as preacher at both
services and guest presenter at the 9:15 a.m. hybrid adult forum
in the second floor, or join remotely via Zoom.


Read more about the Rev. Gabriel

.
8 a.m. and 10:30 a.m., Sunday, Feb. 27—Preacher: Ms. Leah
Clyburn, community organizer who has focused on environment
and social justice throughout the St. Louis region for over 10 years
1:30 p.m., Sunday, Feb. 27—Virtual Potluck—share recipes
and showcase your favorite soul food dishes