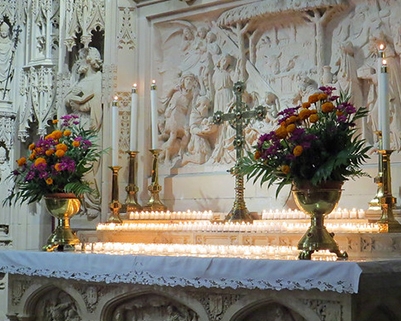 Please gather with us at Christ Church Cathedral to celebrate
the dear life of Annette Valerie De Vos.
The Memorial/Celebration of Life and Interment services
for Annette will be at 12:30 p.m. Friday, Nov. 5 following
a visitation with her family from 11:30 to 11:50 a.m. To at-
tend in person, register here by Wednesday, Nov. 3.
Face masks are required for in-person attendance and will
also be livestreamed.
Entry to each service will be through the 13th Street main
doors or the handicapped entrance on Locust Street.
May Annette rest in the love of Christ and may that same
abundant love surround all who mourn.