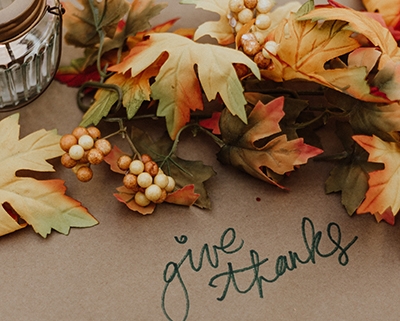 In the midst of the many challenges facing each of us there
is still much for which to give thanks in each of our lives.
Please plan to come together for our virtual Thanksgiving
Eve Service on Wednesday, Nov. 25 at 7 p.m. There will not
be a service on Thanksgiving Day.
View the Thanksgiving service
Download PDF worship bulletin
Download Word worship bulletin