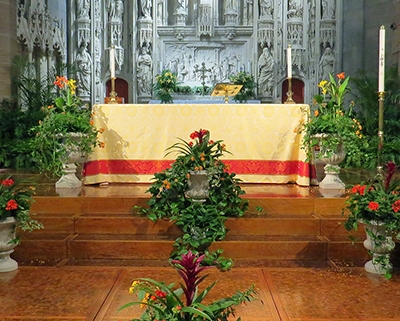 Our annual Garden Sunday service will be celebrated on
Sunday, Oct. 3, with guest preacher, Andrew R. H.
Thompson, Ph.D., assistant professor of theological ethics
at Sewanee, The School of Theology, The University of the
South. He will preach about the ethics of creation care at
both services.
He will be leading a Zoom seminar at 9:15 a.m. entitled
"Reconsider the Lilies: The Whiteness of Green Christianity"
at 9:10 a.m. this Sunday. You can join the seminar with this
Zoom link.
The Rt. Rev. Deon Johnson, Bishop of Missouri, will be
making his annual visit to the Cathedral at both services
this Sunday.