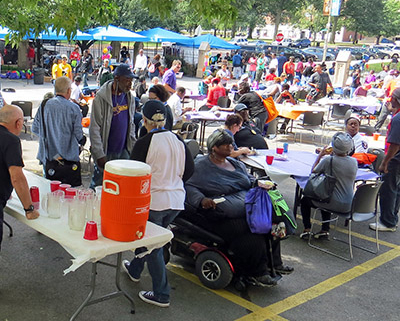 The Neighbors United Block Party returns Saturday, Sept. 17,
11 a.m. to 3 p.m., after two years off because of COVID.
Mama Cat is flying in from Florida for a cooking reunion
with her Potbangerz, who provided delicious chow at the first
three events.
If you would like to help with setup at 9 a.m., cleanup begin-
ning at 2:30 p.m., or serving food in two shifts —11 a.m. to
1 p.m. and 1-3 p.m., sign up here, or call Cathedral Admin-
istrator Annette Carr at 314-255-1641. All are welcome to
be a part of the revival of this fun and fabulous party!