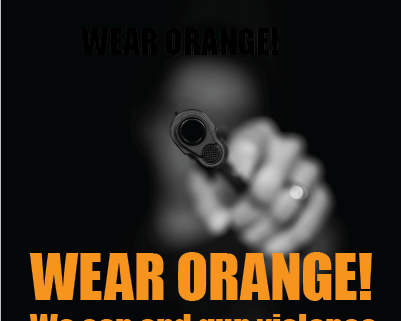 Friday, June 2, is Wear Orange Day, kicking off a weekend
of virtual and in-person anti-gun violence events across the
nation.
At 6 p.m., Friday, Bishop Deon will lead a prayer service
of remembrance and lament at Tower Grove Park. Free gun
locks and other gun safety materials will be available. We will
provide refreshments following the prayer service.
Bishop Deon also invites you to wear orange to church on
Sunday, June 4. For more information go to Bishops Against
Gun Violence.