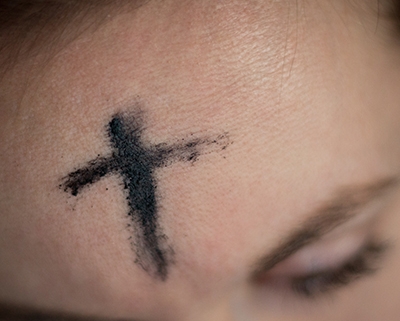 We begin our Lenten journey with our faithful observance
of Ash Wednesday on Feb. 17.  Beginning at 7 a.m. the Ash
Wednesday service will be available on the Cathedral's
Facebook page to view any time that fits your schedule.
Download the service bulletin in Word or as a PDF
You may also choose to drive by (heading north with the
Cathedral doors on your right) from 7 to 9 a.m., 11 a.m. to
1 p.m. or 4 to 6 p.m. to be sprinkled with ashes or receive
some to take home in a blessed, safely prepared zip bag.
The ashes come from palm branches freshly dried by
Annette Carr, burned and pulverized by Ward Buckner,
and then safely bagged with the help of others. Only a
small amount of the ashes is needed, and any leftovers
should be disposed of outside on the grass. Ashes are not
a requirement to the observance of Ash Wednesday. May
God bless our Lenten journey. dear ones.