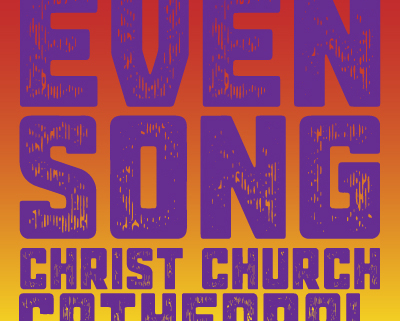 Christ Church Cathedral will host a Choral Evensong in
thanksgiving for the life and ministry to the church and the
Diocese of Missouri of Beth Adrienne Felice at 5 p.m.,
Sunday, May 22. Please join us and her family in person
(no registration required) or virtually. The service will be
livestreamed with access found on the Christ Church
Cathedral website homepage.
Beth served as the Director of Communications for the
Diocese of Missouri for nine years, sharing her many gifts,
including connection, creativity, communication, and love
of the church. She was a highly talented musician, playing
violin professionally for some years and sharing over time
her love of music and her beautiful voice in several choirs,
including the Christ Church Cathedral choir. Beth left this
earthly life due to several untreatable health challenges
and entered into her promised eternal life on Nov. 14, 2021.
The service music and anthems for this Evensong all are
among Beth's favorites.
Obituary of Beth Adrienne Felice
Born Nov. 12, 1959—Died Nov.14, 2021
Beth was born in St Louis to Larry Felice and Joan Ehlers
Felice. In her youth she studied ballet and violin, eventual-
ly deciding on a career in music. She studied violin at North-
western University and later at Konservatorium Bern with
the great master, Max Rostal. In 1990 her life grew richer
when she walked in for a service at Christ Church Cathedral,
eventually joining the choir and later the staff. She was an
artist, violinist, teacher and creative soul. She was the best
sister to Amy and will be missed by family and friends. Her
message was love and acceptance. A Service of Evensong in
Celebration of her life well be held at 5 p.m. Sunday, May 22
at Christ Church Cathedral.