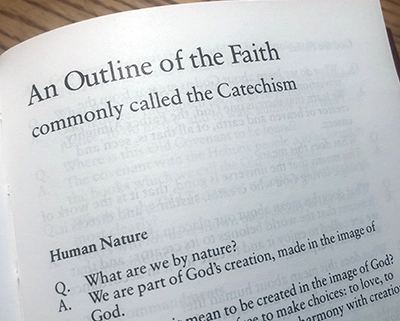 Our adult formation program for Lent begins Sunday, Feb. 26.
It will be presented in a hybrid format from the second-floor
tech hub each Sunday in Lent from 9:10 to 10 a.m. The content
is derived from the Outline of the Faith as found on pages
845-862 in the Book of Common Prayer. More specifically, we
will look at how and where all of the things that we say we be-
lieve about Baptism, Eucharist, and Ministry are reflected in
the rubrics and prayers. These sessions will be recorded so that
anyone unable to attend on Sunday mornings can access the
content later at their convenience.