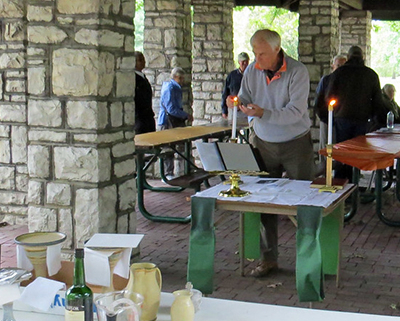 There will be one service only at 10:30 a.m., Sunday, Oct. 16,
as we join together for our annual Mass in the Grass and Parish
Picnic, at the Sons of Rest Pavilion in Tower Grove Park. Enter
at the main entrance at East Gate on Grand Blvd. The Sons of
Rest Pavilion is immediately on the left. Download the map.
Bring lawn chairs, blankets, grass toys for kids, beverages for
you and yours and food to share. We look forward to gathering
together for outdoor worship and a picnic. Sign up to register
for the picnic and indicate the side dish you will be bringing.