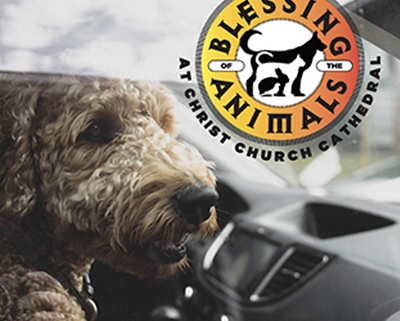 Blessing of the Animals, in celebration of the Feast of St.
Francis will, be held at 4 p.m. Sunday Oct. 8. We will be
back into the Cathedral nave, where the blessing was held
before the COVID shutdown. You can join us with your be-
loved pets or a picture of your pet, or bring along your be-
loved stuffed animals. Please be sure your live pet is on a
leash, in a pet carrier, or otherwise in your control. Each
pet will receive a bag with a Cathedral bandana and treats.