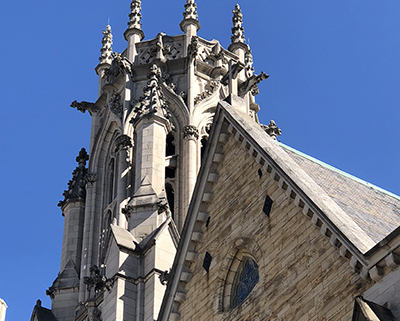 The Cathedral Visioning Team worked with consultant
Katie Ong for over a year to listen to God's call among
us and create a strategic and missional vision going forward.
On Sunday, Dec. 4 they presented their work to the congrega-
tion.
Next steps include Missioner job postings, interviews, hiring
and launching. It surely takes a village to answer God's call
among us; please think about where you might offer your gifts
as we move launch the vision in the new year.